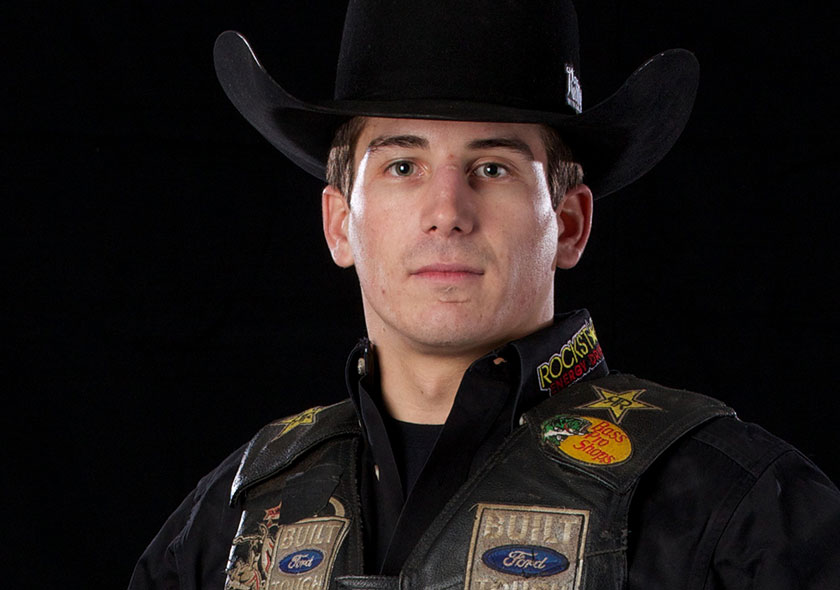 Stormy Wing
Event in which you compete: Bull Riding
Hometown: Dalhart, Texas
Number of years riding: 18 years
Career accomplishments to date:
• Texas Cowboy's Rodeo Association Champion

• 2008 Texas State High School Champion.

• 2010 Bremerton, WA Extreme Bulls Champion

• 2008 Omaha, NE Ariat playoff Bull Riding Champion

• Round 4 Winner of 2011 PBR World Finals
How you got started in your event: Father was a Bull Rider
Favorite Ariat product (by name): Ranchero, Latigo Caiman Belly, Charger. M4 Low-Rise Tabac
Proudest career moment: Winning Round 4 of PBR World Finals
Tell us about your first bull ride: I was four years old, and dad put me on a Chute Dogging Steer!
You ride because: I live, eat, and sleep Bull Riding. I love it!
If you weren't a professional rider, you would be a: Starting colts and conditioning cattle.
Favorite mentor or idol growing up: Chris Shivers, Clint Brainger, Jim Sharp
Favorite place to travel: I like to travel back home
Name one fun fact that people don't know about you: I played pretty good football in high school.
Favorite way to unwind outside the barn: Being a regular day cowboy
Good luck charm: The metallic purple fringe on my chaps