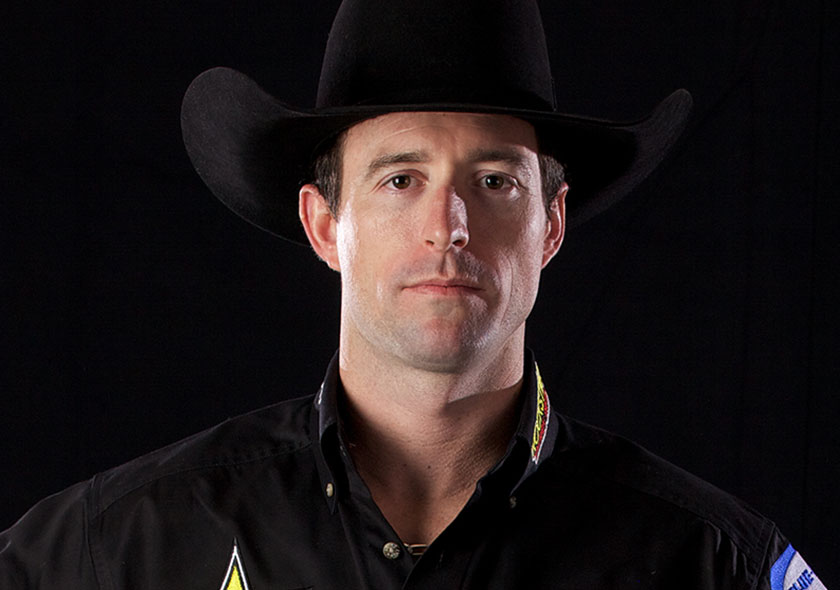 Sean Willingham
Event in which you compete: Bull Riding
Hometown: Summerville, GA, USA
Number of years riding: 15 years
Career accomplishments to date:
• 9 time World Ginals Qualifier, 6 event wins
How you got started in your event: The first time I ever saw bull riding I was 15 years old. I went to the hometown rodeo with my dad. After watching the bull riding event, I wanted to try it. My dad took me to a practice pen in Ider, AL. I've been hooked since the very first time the chute opened.
Favorite Ariat Product:I ride in Heritage Lacer black lace ups. I wear Crazy Star black boots when I'm not riding. My favorite jeans are M2- Barbed Stitch
Proudest career moment: I was on the winning World Cup Team in 2008.
Tell us about your first bull ride: The first time I rode a bull was very intense. I had a lot of emotions running through me, but adrenaline topped them all.
You ride because: enjoy the challenge that comes with riding bulls. Each out is different, each bull is different. It requires me to be at the top of my game each time to succeed.
If you weren't a professional bull rider, you would be a: Basketball player
Favorite mentor or idol growing up: Tuff Hedeman and Lane Frost
Favorite place to travel: Grand Cayman, Cayman Islands
Name one fun fact that people don't know about you: I am a really good basketball player.
Favorite way to unwind outside the barn: Go to the lake
Good luck charm: My wife, Kayla.