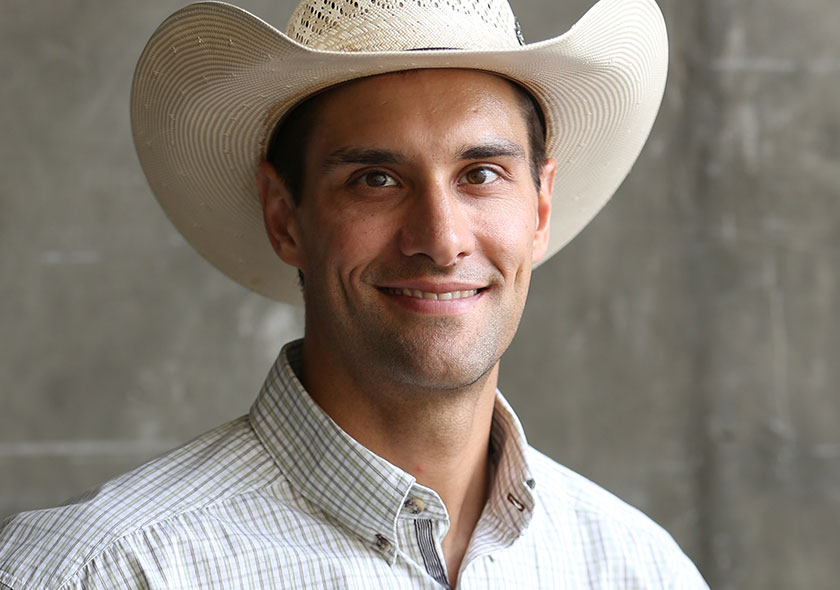 Wiley Petersen
Event in which you compete: Bull Riding
Hometown: Fort Hall, ID, USA
Number of years riding: 11 years pro, 21 years total
Career accomplishments to date:
• 2000 Laughlin PBR Champion
• 2003 New Orleans, Little Rock, Colorado Springs, and Billings PBR Champion
• 2006 Omaha, Detroit, and Nampa PBR Champion
• 2007 Uncasville and World Finals PBR Champion
• 2009 St. Louis PBR Champion
• Nine-Time PBR World Finals Qualifier
• $1.4 Million Career Earnings
How you got started in your event: Started riding when I was 10 years old at a junior rodeo. I just wanted to try it and see what it was like, so my mom entered me in a rodeo for kids. I fell in love with riding, and it soon became my dream to be a professional bull rider.
Favorite Ariat Product: Caiman Boots.
Proudest career moment: Winning the 2007 World Finals Event.
Tell us about your first horse:His name was Tootsie, and he thought he was a person instead of a horse. I didn't use him for anything but to ride for pleasure, but he was a good horse.
If you weren't a professional rider, you would be a: Personal Trainer
You ride because: I can (just kidding). I ride because I love to ride. I love going to different places and meeting new people and sharing God's love with everyone. I love to face the challenge and do things that seem impossible at the time. It is always good when you can surprise yourself and see how far you can go.
Favorite mentor or idol growing up: My Grandpa, Arch.
Favorite place to travel: Maui
Name one fun fact that people don't know about you: I don't own any animals or live on a ranch.
Favorite way to unwind outside the barn: I love to listen to Christian worship music, read the Bible, and pray.
Good luck charm: I don't have any. I don't believe in luck.