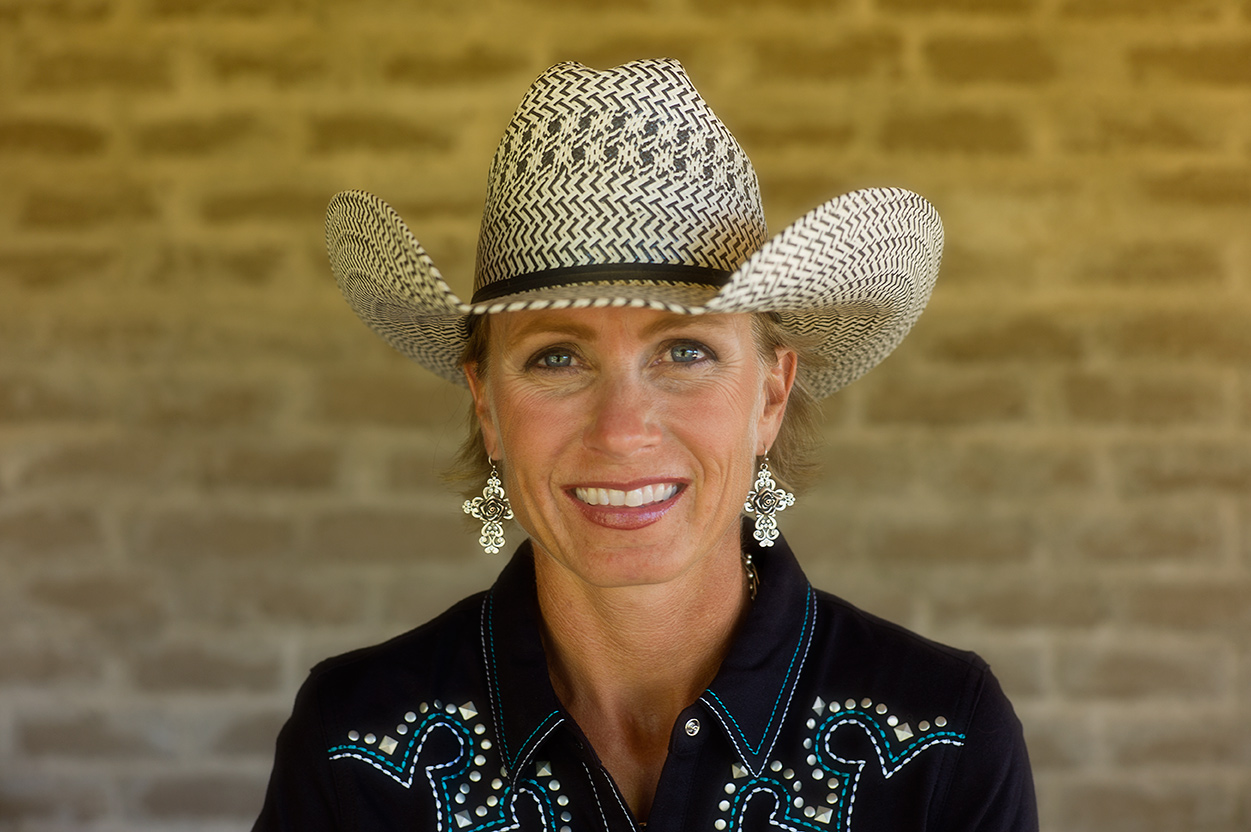 Marcy Vermeer
Event in which you compete: Reining
Hometown: Otley, Iowa
Number of years riding: 24 training, 43 riding
Year Ariat Started Sponsoring You: 2008
Career accomplishments to date:
• 2nd highest money earning female trainer in industry.
• NRHA Intermediate Open Futurity Champion 2007
• NRHA Open Reserve Futurity Champion 2007
• NRHA Novice Open World Champion 2012
How you got started in your event: I went to work for some people in Germany and they trained Reining and cutting horses. I fell in love with reining! Sliding stops were intoxicating!
Favorite Ariat Product: Latigo-Ostrich Boots
Proudest career moment: NRHA Futurity Reserve Champion
Tell us about your first Reining Performance: Tell us about your first Reining Performance: Very first performance was at Laramie County Community college in Cheyenne Wy. Our test at the end of the year had a show included and we had to do a reining pattern. I was so nervous I couldn't remember my pattern!
You ride because: I love horses. I love teaching them things in a manner in which they understand and gain confidence and end up liking what they do!
If you weren't a professional Reiner, you would be a: I have no idea!! I have often wondered that myself!
Favorite mentor or idol growing up: Didn't know what reining was growing up. First clinic I ever saw was Ray Hunt, thought he was amazing!
Favorite place to travel on tour: My favorite show is the NRBC
Name one fun fact that people don't know about you: I'm not very fun :-( No funny quirks or anything. The only thing I can think of is that my favorite sentence when I was a kid was "I can do it myself!!" Most of the pictures of me on a horse are bareback for that reason. I was too small to get the saddle on so I would just lead my horse up to our well pump and stand on that so I was taller and jump on bareback so I didn't have to have anyone help me
Favorite way to unwind outside the reining: Watch a good movie or "Castle"
Good luck charm: I don't have one.