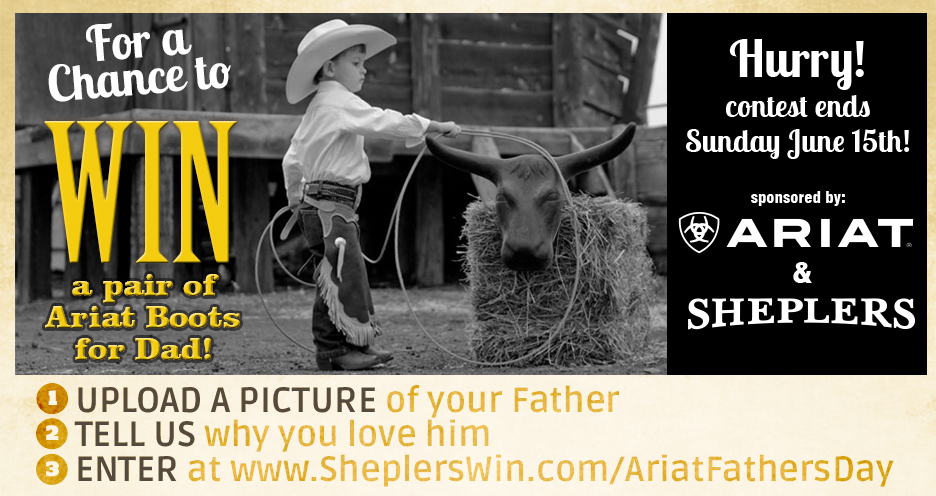 Celebrate Father's Day with Sheplers and Ariat
Jun 2, 2014
In 2013 Ariat teamed up with Sheplers to offer an opportunity for one special Dad to be outfitted in a pair of boots. Beyond simply giving away boots, Sheplers wanted to give their fans an opportunity to celebrate their Fathers.

Sheplers Fans were asked to upload a photo of their Dad and share why he's special. An overwhelming number of people responded with heartfelt stories and touching photos. The event was so successful that Ariat and Sheplers have teamed up for a Second Annual Father's Day tribute!

How to participate:
1. Upload a picture of your Father to the Shepler's Facebook page
2. Tell us why you love him!
3. Enter at http://www.sheplerswin.com/AriatFathersDay

Happy Father's Day!
---
Previous
Next