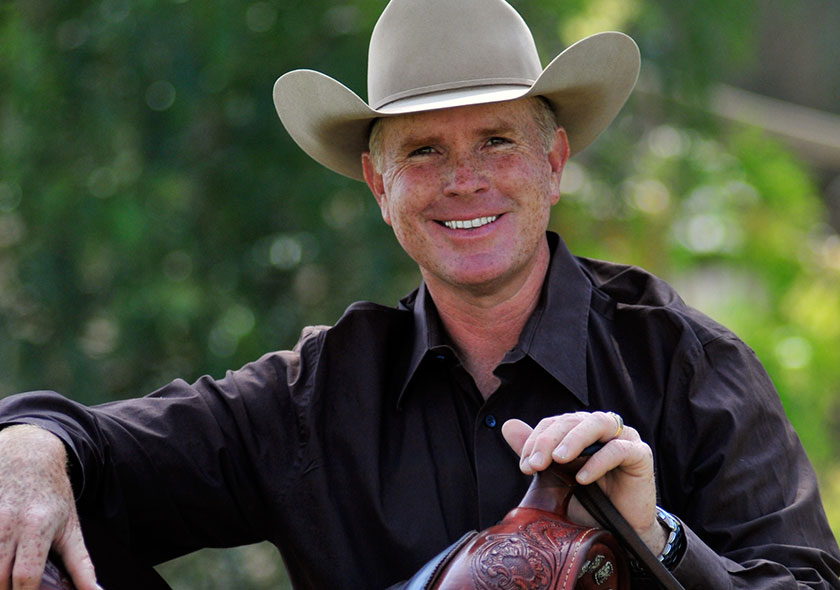 Tom Foran
Event in which you compete: Reining
Hometown: Ojai, CA, USA
Number of years riding: 30 years, earned my first NRHA paycheck in 1999.
Career accomplishments to date:
• AQHA World Champion
• NRHA Top 20 Rider
• Six-time NRHA NAAC Novice Horse Open Champion
•NRHA Board member
How you got started in your event: My dad, Dick Foran, was one of the original singing cowboy movie stars, earning three stars on the Hollywood Walk of Fame. My love of horses was inspired by my dad, and I got my first one at the age of 10. I continued riding throughout high school, competing in California's famed stock horse competitions, where I got my first taste of reining. After I completed my college education at the University of Southern California, I decided to become a reining horse trainer. The rest, as they say, is history!
Favorite Ariat Product: All the products are fantastic! I knew the boots would be great, but the jeans and shirts are top-of-the-line as well. Solid Long Sleeve Shirts and M2 Jeans, in particular.
Proudest career moment: Winning the AQHA World Championship on Hollywood Downtown in 2006.
Tell us about your first horse: Shayna – she was a pretty little horse that my dad had picked out for me. She was pretty green – greener than we knew – she bucked me off every day for six months. I'd take her to horse shows and try to make her spin and stop. She got to the point where she could show a little bit in the California Stock horse classes.
You ride because: There's no greater feeling you get than the thrill of a great ride
If you weren't a professional rider, you would be a: I would have gone to graduate school and been a professional of some sort.
Favorite mentor or idol growing up: My dad, Dick Foran.
Favorite place to travel: Ireland
Name one fun fact that people don't know about you: I won a full scholarship to USC for debate, and was a top competitor on their debate team. I was also the president of my pledge class in my fraternity.
Favorite way to unwind outside the barn: Surfing or beach activities. LOL!
Good Luck charm: I carry an 1880 silver dollar in my pocket for good luck. It belonged to my father.