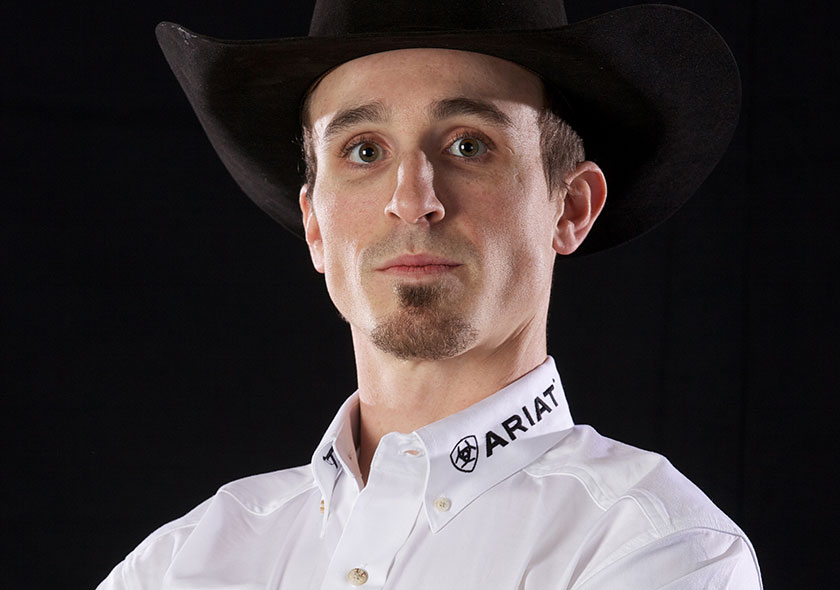 Jordan Hupp
Event in which you compete: Bull Riding
Hometown: Stephenville, TX
Number of years riding: 19 years
Career accomplishments to date:
• Three Built Ford Tough Event Wins
• Two PBR Finals Qualifications
How you got started in your event: My brother rode and I went around and watched him and it looked like fun so I decided to try it out myself.
Favorite Ariat Product: Quantum Rander Full Quill Ostrich Skin Boots
Proudest career moment: Oklahoma City, OK PBR Built Ford Tough Win
Tell us about your first bull ride:Not a whole lot to tell I got on and he took a jump out of the chute and I fell off.
If you weren't a professional rider, you would be a: rocket scientist
You ride because: It's what I love to do
Favorite mentor or idol growing up: Terry Don West
Favorite place to travel: Jamaica with my wife
Name one fun fact that people don't know about you:I'm married
Favorite way to unwind outside bull riding: Playing video games with my wife
Good luck charm: Believe in god not luck.