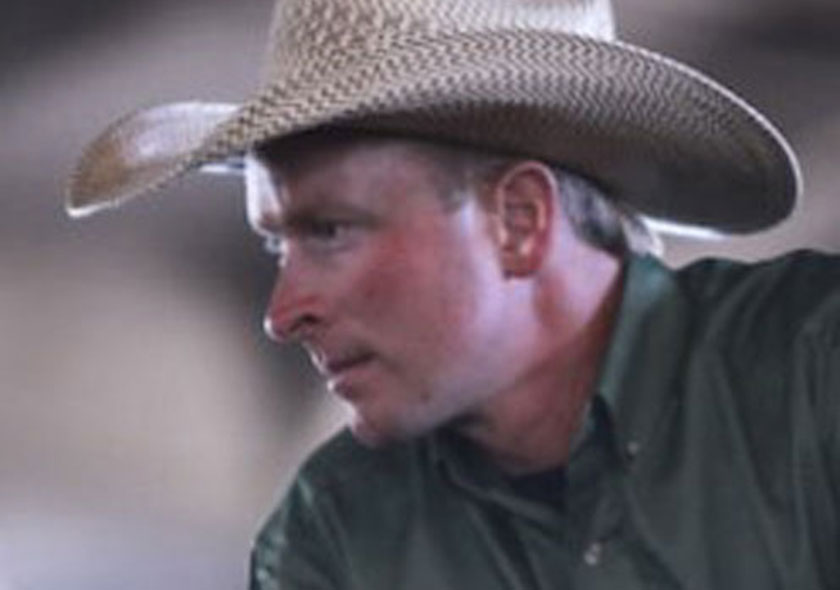 David Hanson
Event in which you compete: I compete in NRHA Reinings and NRCHA Cow Horse Events
Hometown: I grew up in Central, Oregon….Redmond actually, but for the past 12 years we have called Clements, CA home.
Number of years riding: I got my first Pony, George, shortly after I started walking. I have been involved with horses and competing for almost 40 years.
Career accomplishments to date:
• NRHA and NRCHA Open and Intermediate Open Derby and Futurity Finalist
• Italian Futurity, Derby, and Maturity Champion
• In 2010 I was NRHA NAAC Intermediate Open Affiliate Champion
How you got started in your event: I was basically born into it. My dad, brother and sister train professionally and I don't think I have any memory of a life without horses in it. I showed Stock Horses growing up and then showed Cutters through high school. I took up team roping while going to college at Cal Poly and after graduating from college decided to go with the Reining. The technical side and the meticulousness of it is what I found most appealing. As a balance, I love to show Cow Horses. You just can't beat the adrenaline of going down the fence.
Favorite Ariat Product: I really like the Men's Solid Twill shirts. The colors and quality of fabric is so distinctive
Proudest career moment: Every career moment comes with its own special memories, but early on in my career, I won the Italian Open Futurity. That same show, my wife won the Intermediate Open and my Non Pro won all of the Non Pro divisions as well. It was just such a culmination of all of the hours and sweat and hard work……it will forever go down as one of my proudest and most memorable accomplishments.
Tell us about your first horse:My first real horse was a big Stock Horse gelding named Jake. He took me to places like Reno, Salinas and Cow Palace and really taught me how to show and to win and to lose. I showed him for 6 years before we retired him out to pasture with George. Both horses stayed with us until we buried them on my parents ranch.
If you weren't a professional rider, you would be a: A professional skier.
Why I ride: Each one of us is working towards our own personal definition of success or achievement. Each one of us has experienced the ups and downs, the doubt, the disappointment and the success that is "horse showing." Each one of us has kicked the ground in frustration, looked towards the sky and asked ourselves "why do I do this?" The answer is always the same. I do this because I love the challenge of working with this phenomenal animal that is the performance horse. I do this because I enjoy the company, camaraderie, and the competition of others who suffer the torture and relish the joys of the hunt. I do this because it is as exalting as it is humbling. I do this because I love the horses I train and the thrill of victory when everything comes together.
Favorite mentor or idol growing up: I think that my biggest idol as a kid was Larry Mahon….but that was because I thought I wanted to be a bull rider. I drug around a bull rope for the first 5 years of my life. At some point, I realized this just wasn't an option. My biggest Mentor would definitely have been my Dad. He is the one that started all three of us kids riding and training and showing. All three of us grew up to trainers as a result of the example set by my Dad.
Favorite place to travel: My favorite place to travel is Europe. Can't beat the scenery, culture and cuisine.
Name one fun fact that people don't know about you: A little know fact about me is that I am a huge Rolling Stones Fan. Over the years I have been to a dozen concerts on two continents. I took my son Caden to his first Stones concert when he was about 3 years old. The opening act was Metallica!
Favorite way to unwind outside the barn: Unwinding is best done in the backyard with friends, family, beer and BBQ.
Good luck charm: I don't really have a good luck charm…..however I do have a lot of superstitions regarding bad luck charms. Over the years I have scrapped a few shirts and even a couple of expensive show pads because they didn't seem to perform well under pressure!