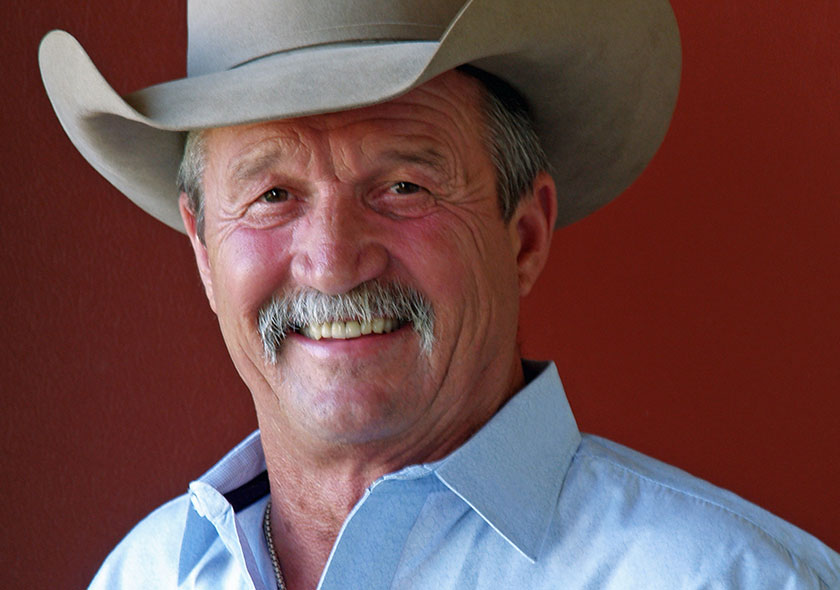 Bob Tallman
Event in which you compete: Announcing
Hometown: Poolville, TX, USA
Number of years announcing: 41 years
Career accomplishments to date:
• 24X NFR Announcer
• Nine Halls of Fame
• 33X Calgary Stampede
• 33X Fort Worth Stock Show
• 33X Houston Rodeo
• 33X Reno
• 33X Denver Stock Show
How you got started in your event: I didn't ride well enough to be Larry Mahan or Jim Shoulders, so I started announcing. I was the best six-second Bareback rider.
Favorite Ariat Product: Oh my boots, shoes, and my wife's purses.
Proudest career moment: Oh my, I have had a million. I have witnessed nine fatalities. I've talked to the President. I've talked to astronauts in space. I've been to more than 30,000 performances. I'm a Christian who didn't find Jesus behind a can of corn at Walmart; he found me.
Tell us about your first horse: His name was Star. I was four years old on a ranch Orocada, Nevada.
You announce because: I wasn't a good cowboy. And I love it.
If you weren't a professional announcer, you would be a: A farmer for God, which I am becoming better at
Favorite mentor or idol growing up: My grandmother and my mother who came from Switzerland in 1921
Favorite place to travel: I haven't been there yet! I love to travel anywhere..
Name one fun fact that people don't know about you: When I was a kid our playground equipment was a windmill. I went to school in a one-room schoolhouse – eight grades and one teacher.
Favorite way to unwind outside the barn: Bible study at the lake, because there is peace.
Good luck charm: Good luck becomes a crutch and will keep you from making good decisions