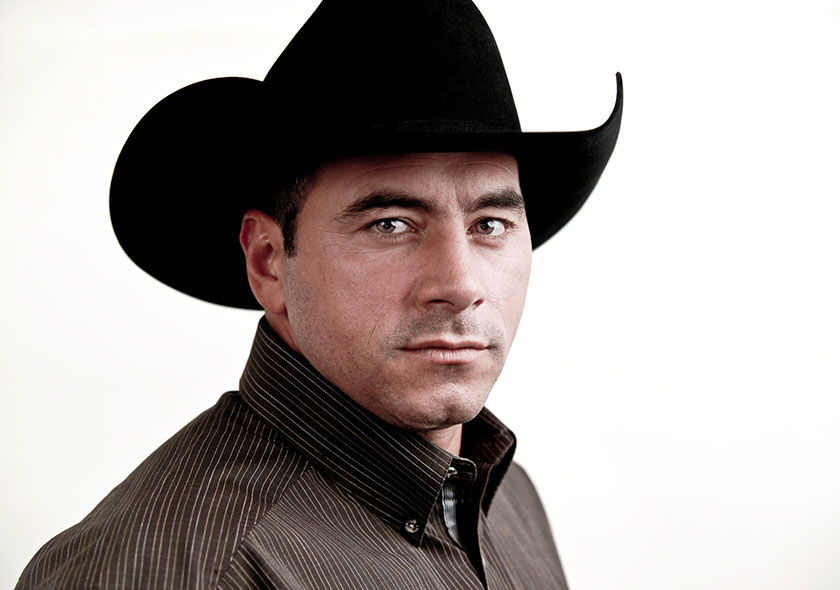 Adriano Moraes
Event in which you compete: Retired bull rider
Hometown: Tyler, TX, USA
Number of years riding: Rode 20 years
Year Ariat Started Sponsoring You: 2010
Career accomplishments to date:
• Two-Time NFR Champion
• Three-Time PBR World Champion
• Calgary Stampede Champion
How you got started in your event: Got invited by a friend to ride in a small event.
Favorite Ariat Product: M4 Jeans, Hotwire FQ Ostrich boots
Proudest career moment: My third world title in 2006
Tell us about your first horse: His name was "BAIAO."
You ride because: I love it!
If you weren't a professional rider, you would be a: I would love to be a singer, but I would starve to death because I have no singing talent at all.
Favorite mentor or idol growing up: I tried to get all my advise from the Bible, but my father was my idol.
Favorite place to travel on tour: Brazil
Name one fun fact that people don't know about you: Can't roller skate
Favorite way to unwind outside the barn: Family
Good luck charm: Don't have one